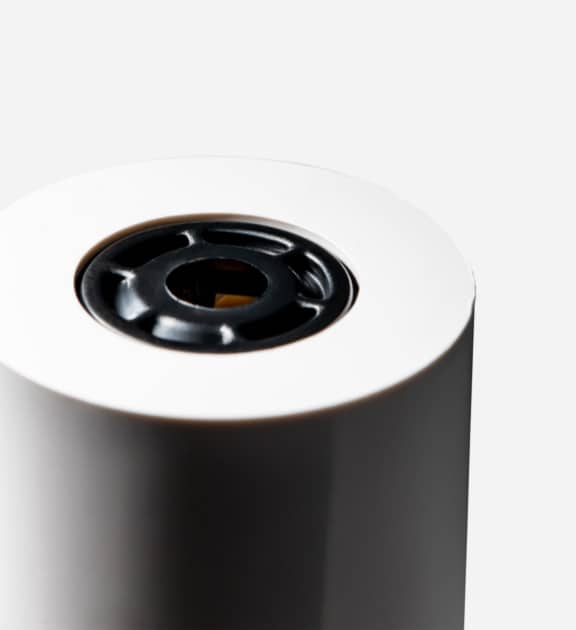 Over 92% First-match Accuracy
Features an advanced optical lens and six high CRI white LEDs that isolate and evenly illuminate colors for highly accurate matching on the first try.
Convenient Carrying Case
The included carrying case protects the device in your toolbox and makes it easy to have it with you at all times.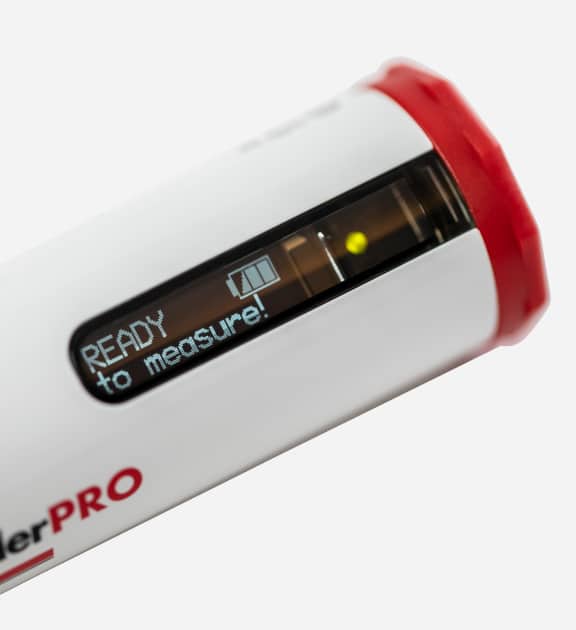 LED Screen
On-device LED screen shows color measurements or paint-color matches for added convenience.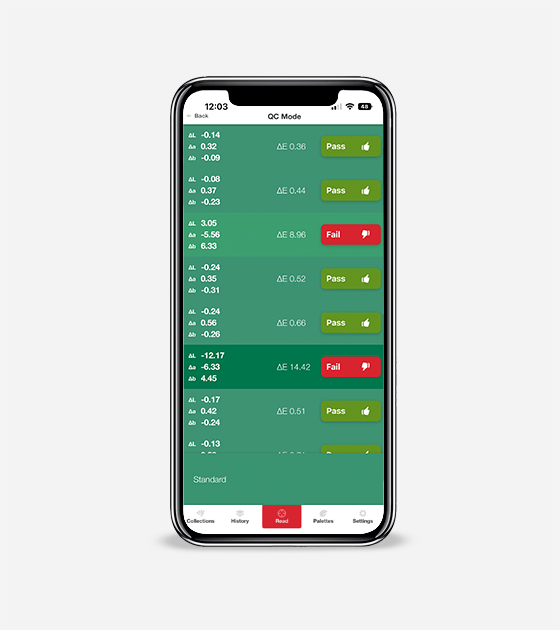 Get Useful Color Measurements
Instantly get paint color matches for most paint brands, as well as Delta E, CIE Lab, RGB, Hex, CMYK, LRV and LCH measurements. Also displays RAL® standard.
Save, Label and Share Colors
Save your favorite colors, label them for quick reference and easily share with friends, family and even your paint store — right from your phone.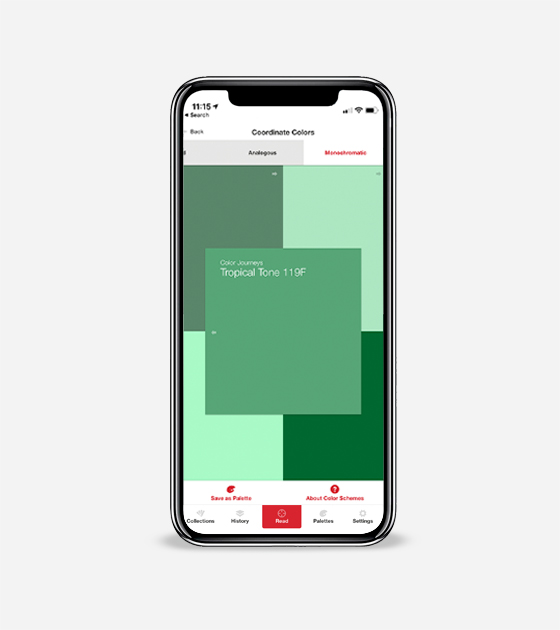 Create Color Palettes
Build your own color palettes, and with one touch, see complementary, triad, analogous and monochromatic palettes suggested by the app.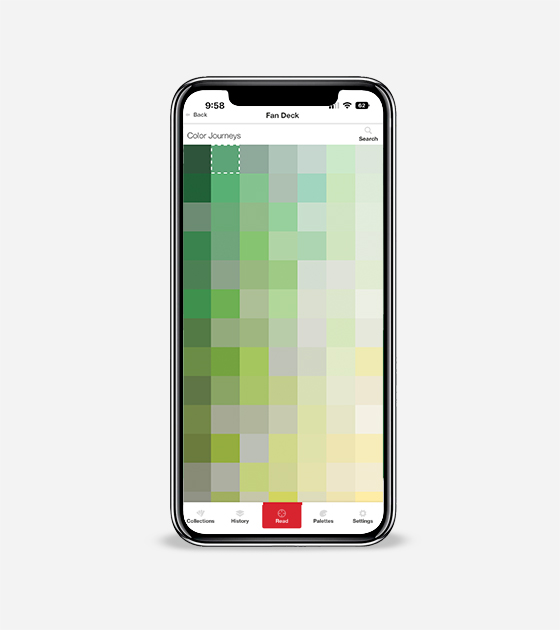 Browse Digital Fan Decks
Scroll through digital fan decks of your favorite paint brands for color inspiration or to fine tune your final color selections.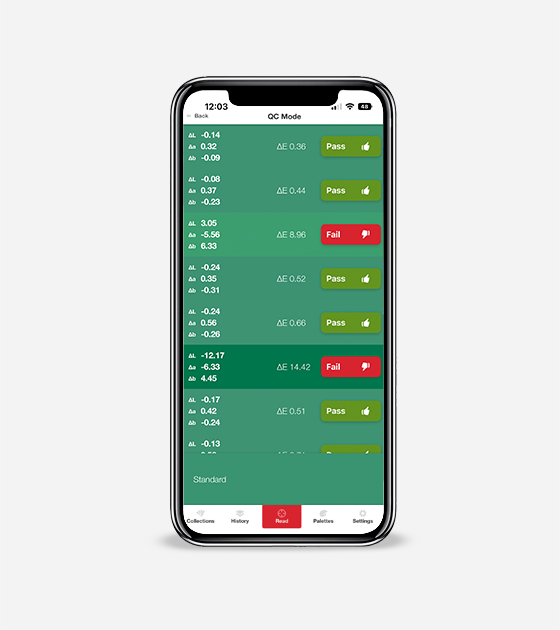 Advanced Quality Control
Use the quality control mode to set a color standard and compare subsequent readings to it, showing pass/fail, ΔL, Δa and Δb — made for rigorous industrial settings.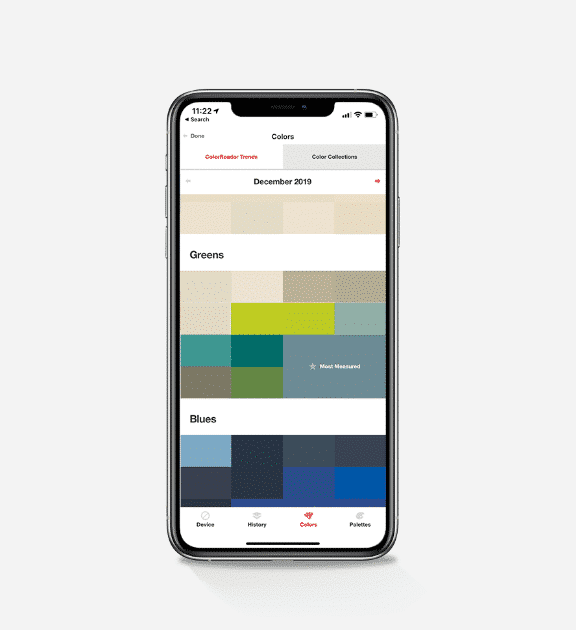 See Trending Colors
See real-time updates of the most frequently scanned colors from ColorReader users all around the world.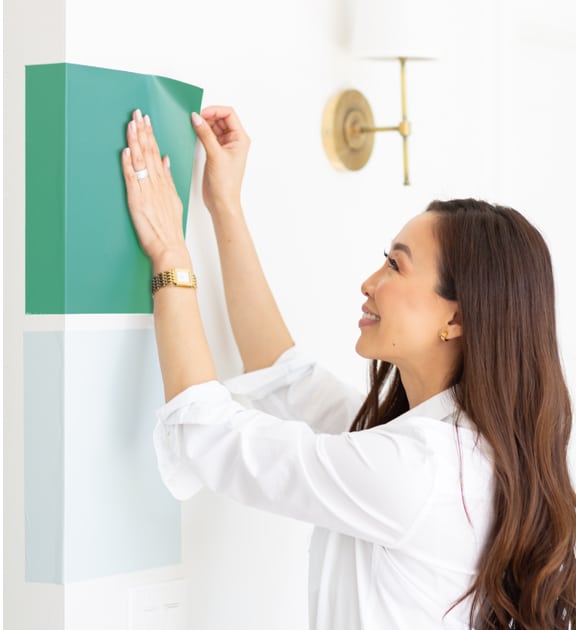 Quick & Easy Paint Color Sampling
Order Samplize peel-&-stick, re-positionable paint samples from our convenient app. (North America only)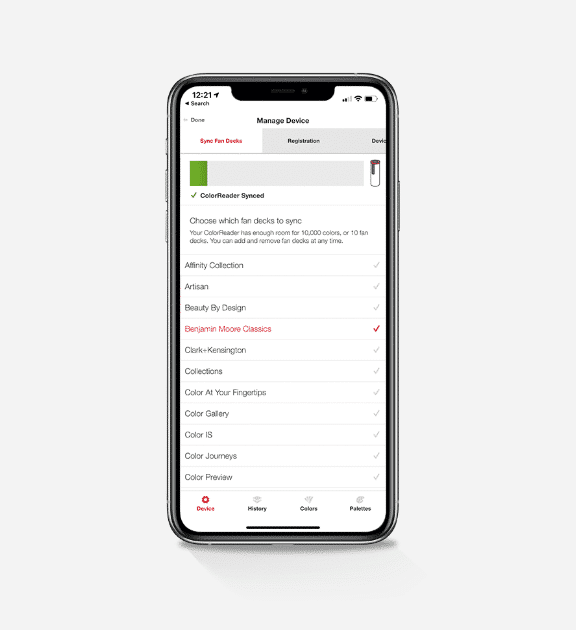 On-device Color Storage
Sync your desired fan decks to your device's internal color storage so you can use it without the app and see results right on screen.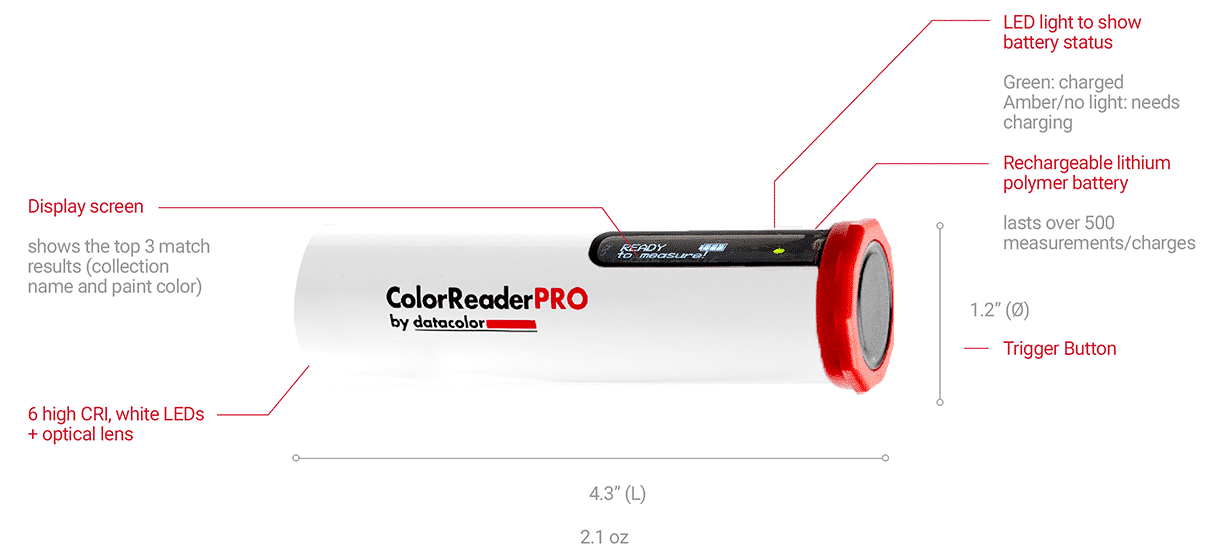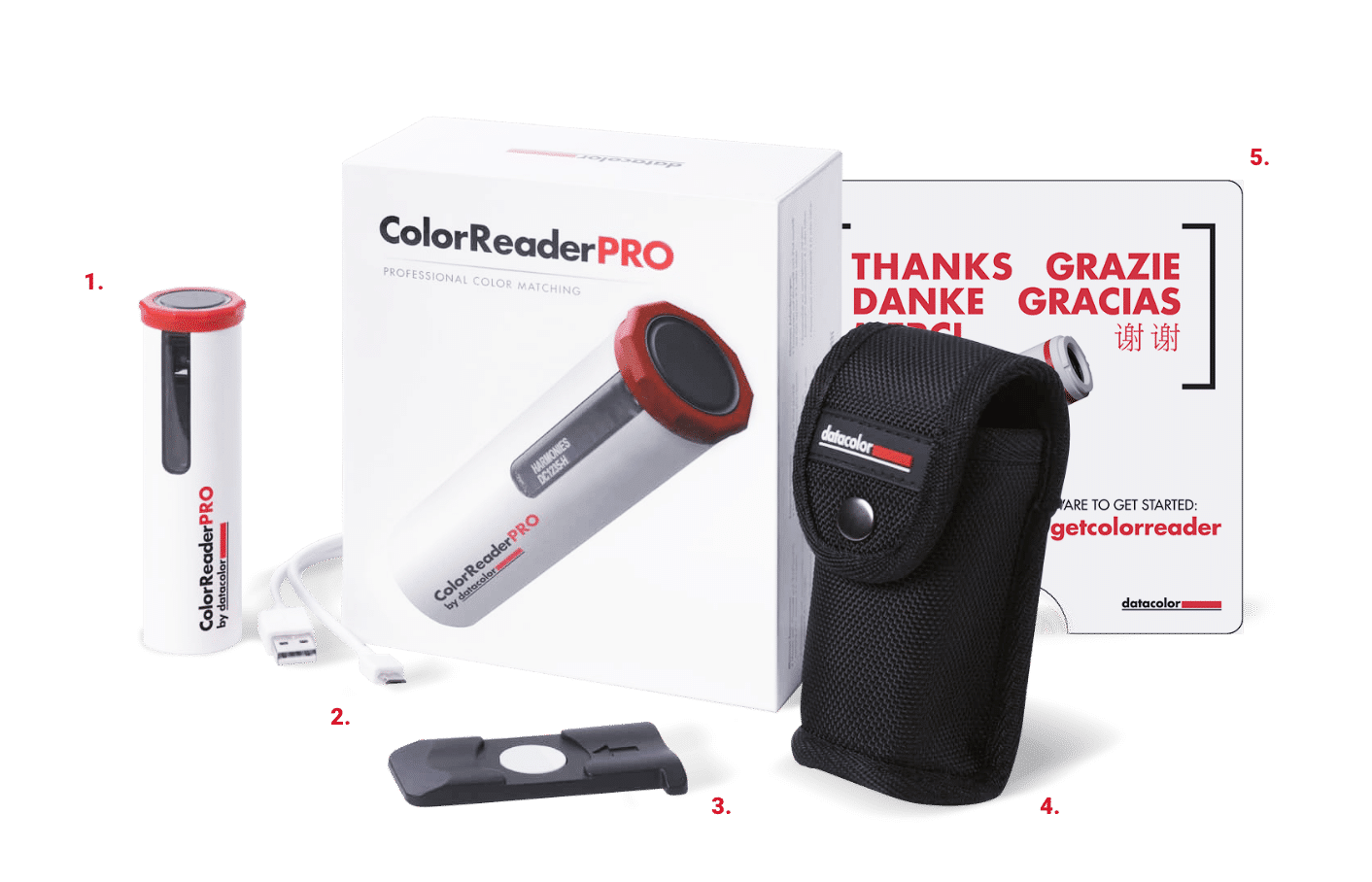 ColorReader Pro device
Micro USB cable
Calibration slide
Carrying case
Thank you card & device setup instructions
System requirements
Smartphones running Android™ 6.0 or higher; or iPhone® or iPodTouch® running iOS version 9.3 or higher
Compatible with Bluetooth® 4.0 or higher
Supported languages
English, French, Italian, German, Spanish, Portuguese, Simplified Chinese, Japanese, Danish, Dutch, Turkish, Polish, Swedish, Finnish, Korean and Russian