Welcome to ColorReader EZ!
Get ready to put the fun back into picking paint colors for your home! ColorReader EZ takes the guesswork and stress out of finding the right colors for any room or project.  
Color should make you happy – ColorReader EZ is here to help.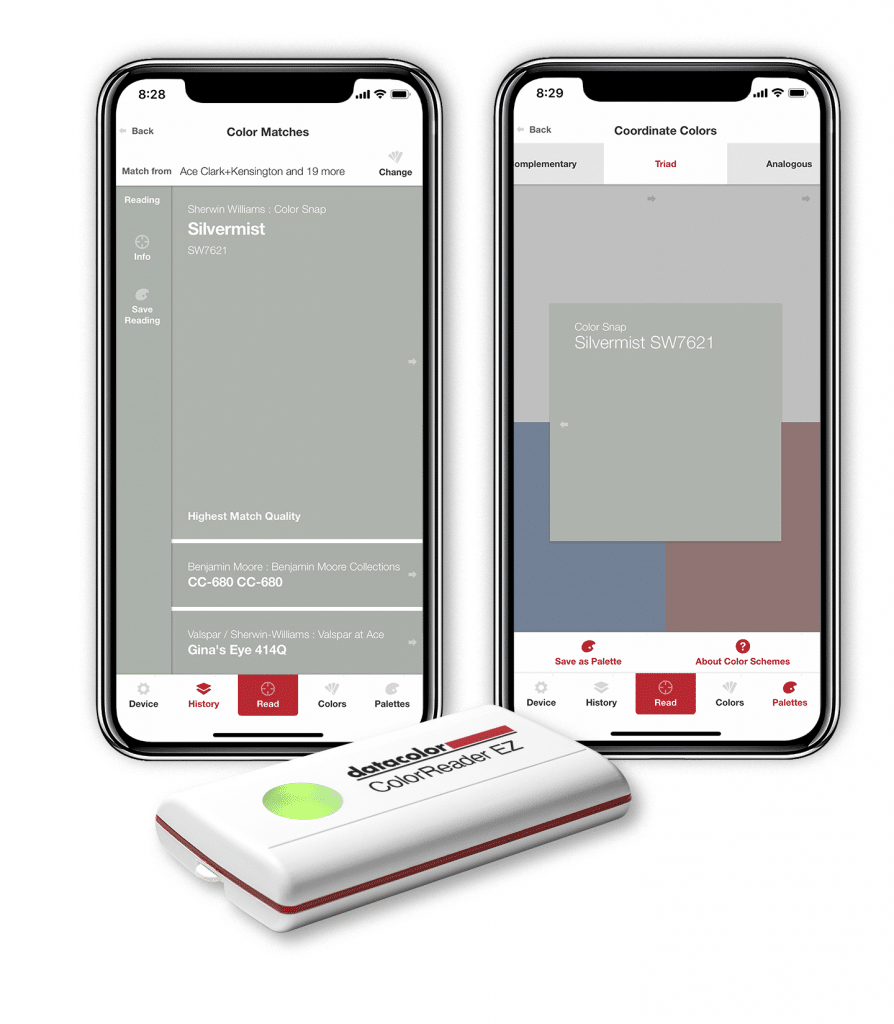 Install the Datacolor ColorReader app for your phone (see the app stores listed below).
Press the button on the device to start ColorReader EZ. The button will light up when the device is on.
Follow the simple instructions on the app to activate your device.
Calibrate your ColorReader EZ by simply pressing the "Calibrate" field that appears on the app. Once your device is calibrated, on the bottom of the device, find the hinged cover (as seen in the photo on your right) and flip it back. Now you're ready to start matching your favorite colors!
With the ColorReader EZ app open, place your device, aperture side down, on the smooth, flat surface of any solid color you want to match and tap the "Read" button that appears on your phone's app or press the button right on the device. You'll instantly see your top 3 paint color matches! Tap on the "Info" button for measured color values.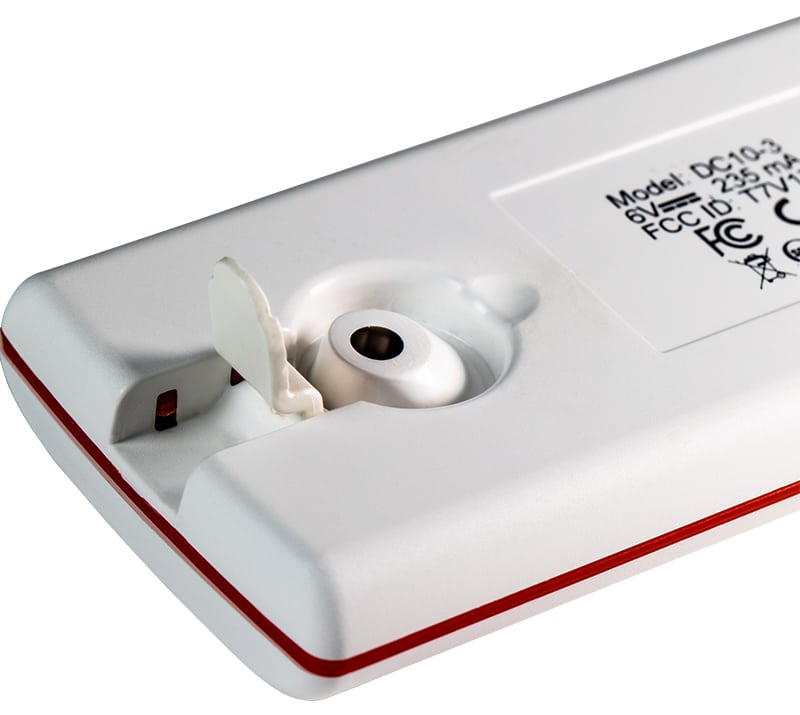 Let's Color!
Take your portable, Bluetooth-enabled ColorReader EZ wherever you go to capture color inspiration from anywhere. Save your colors, create color palettes you love, and share them with family, friends, designers, painting contractors – anyone.
Once you've found your color match, tap on it to find the "Coordinate Colors" button, which answers the "What colors go with this?" question before you even ask! Use the coordinating colors you get from matching a paint color for anything from a wall in your room to paint furniture, match pillows, window coverings, floor coverings and more!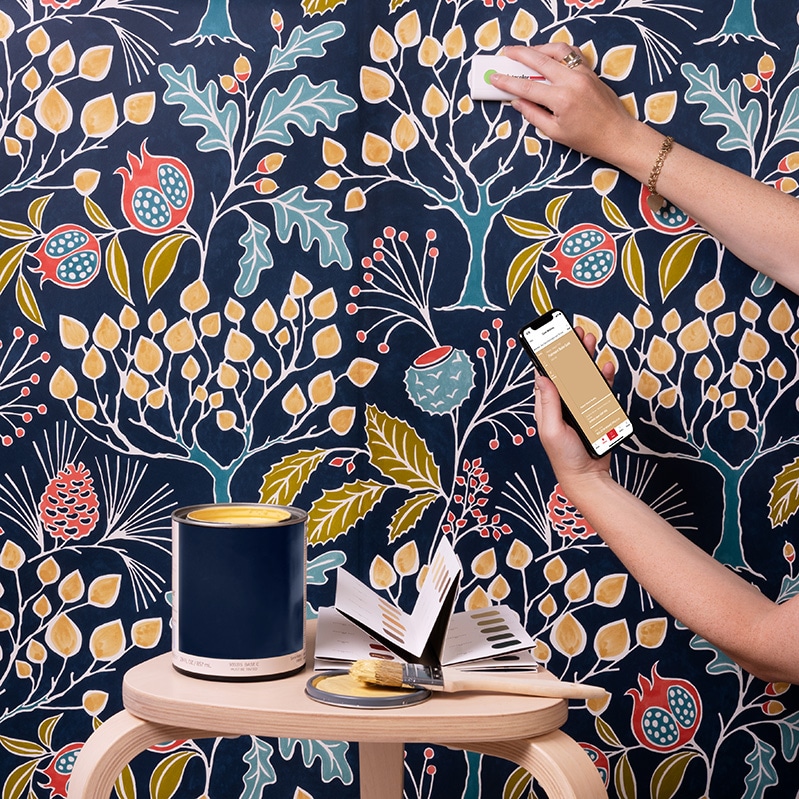 Get Inspired 
Color inspiration is all around us! Check out these colorful ways ColorReader EZ can be used to match, coordinate and incorporate your favorite colors into your home's décor.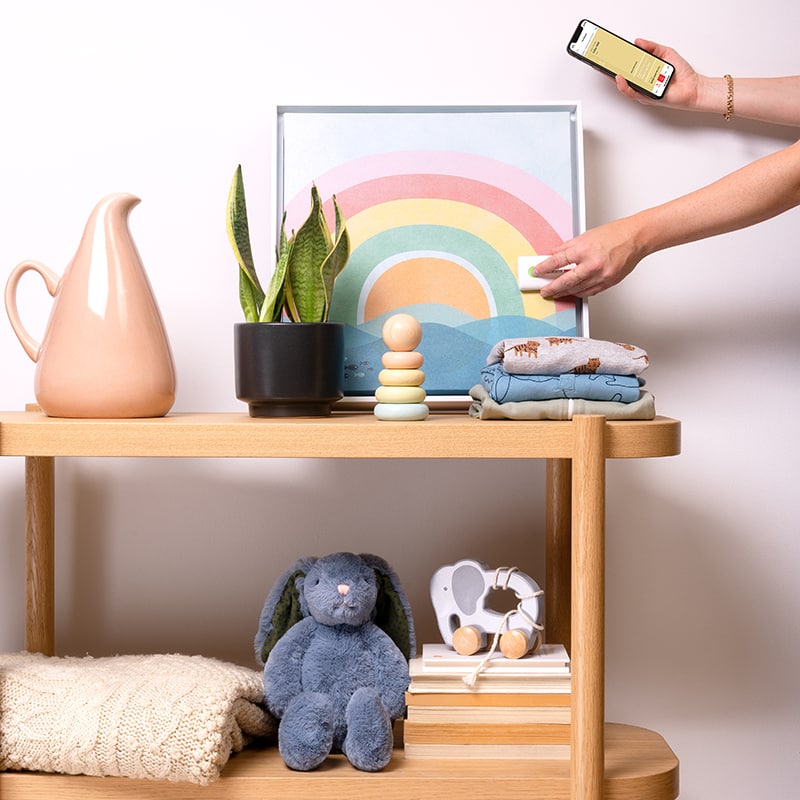 Color repetition helps pull the look of a room together, giving it that "finished" look. Try to repeat a color in a room 2 or 3 times for a cohesive look. For the nursery, think, accessories like toys or wall prints, window and floor coverings, bedding, accent walls, bookcases, desk sets and more to repeat colors. Using ColorReader EZ makes it easy to color match paint and other room elements for a look you'll love.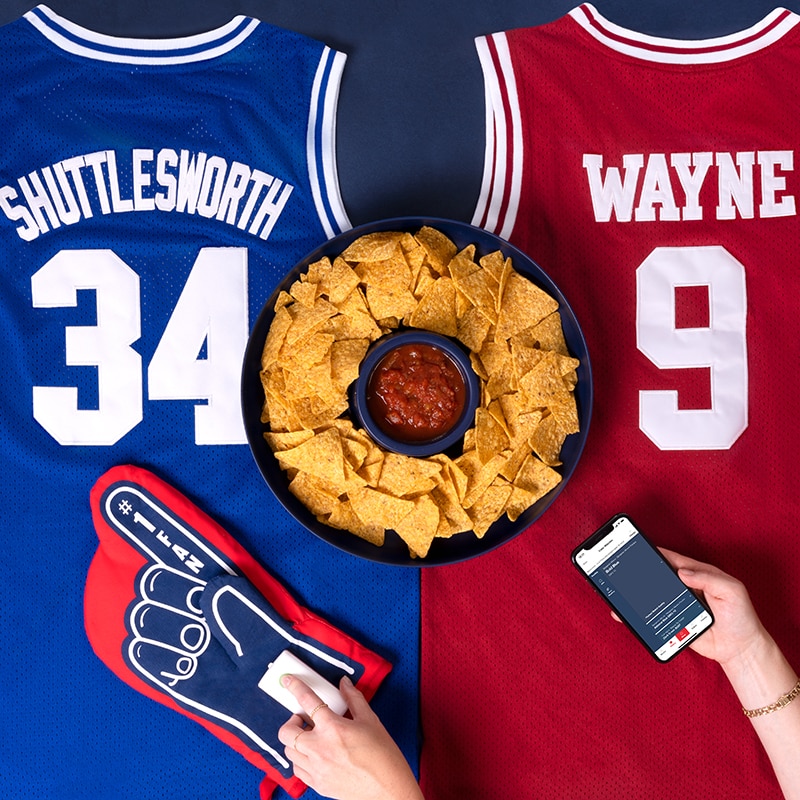 Are you or someone in your home a sports fan? Whether your fandom focuses on professional or school activities, embrace your inner athlete by using your favorite team's colors as inspiration for a room palette. ColorReader EZ makes it fast and flawless to score a perfect color match.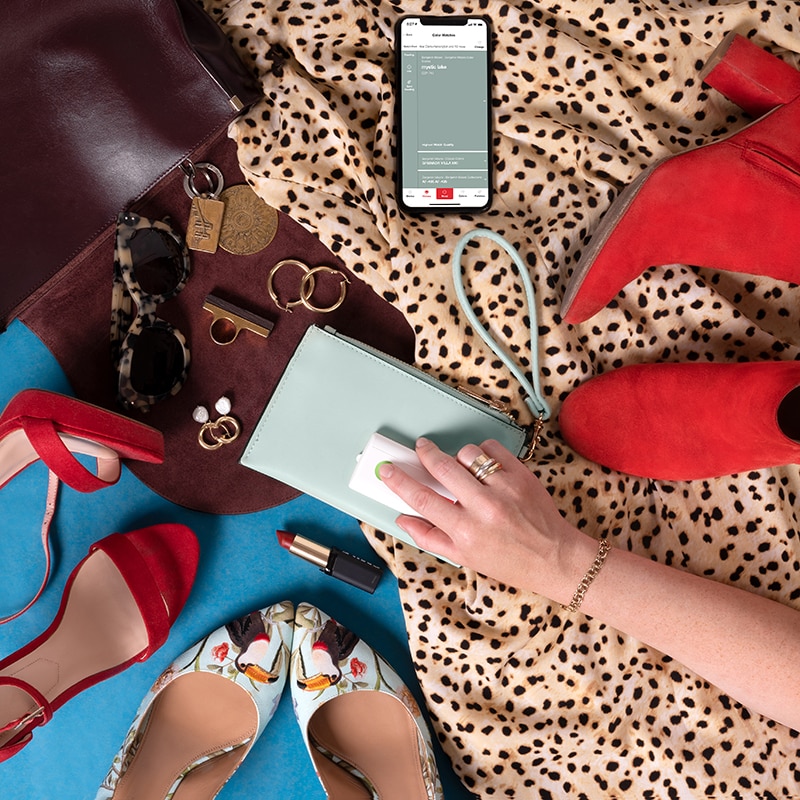 Why limit colors that flatter you to your wardrobe and accessories? Surround yourself with hues you love and that love you back in your room color palettes, too! Pick a favorite sweater, shoe or nail polish then use ColorReader EZ to find the perfect paint color match to use to dress up your walls.